Mon-17-06-2013, 14:51 PM
If you want to help promote Around Montmorillon Brian has kindly made us some business cards.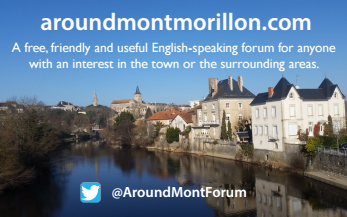 If you know Brian he does have some cards he could pass on to you, or send him a PM and see if you could meet up with him in a secret location.  

For those of that don't know Brian he has also made up a PDF that you can download to your computer and print them off as and when you need them:
Click here
*If you do use the business cards in you local shop, bar, etc please do not put them out without permission from the owner first.

Thank you.